After much fussing, I finally got my duct tape dress form assembled! I (more or less) followed
these instructions found on Threads
. I first tried to use expanding foam to fill it, but for some reason, it didn't expand hardly at all. Instead I stuffed it with cedar shavings, and my wonderful boyfriend made a stand for it and we used up the rest of the fluorescent green spray paint to paint it. After it was finished, I was finally able to move on with my Urban Decay project!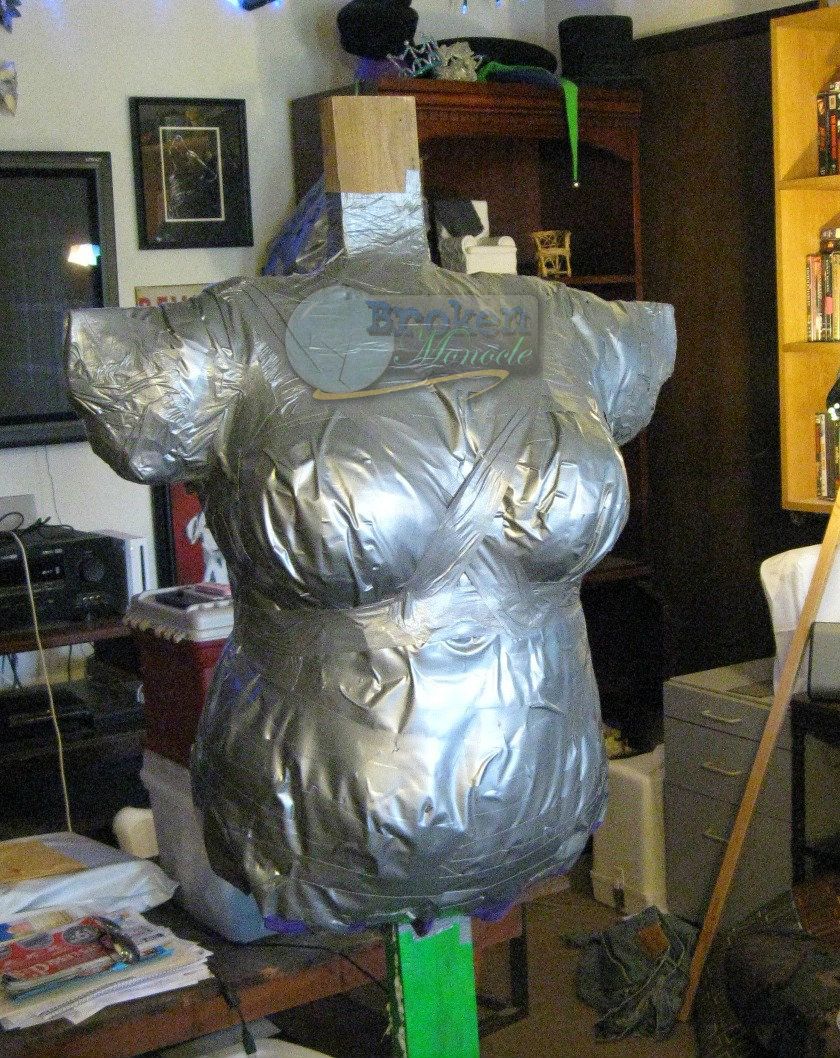 I used seat belt style webbing for the waistband, and used
this pattern
to make the hoops themselves. Since the Urban Decay project is meant to be made with as much of my stash and free material as possible, I used a dark green microfiber I had in the fabric closet, and some off cuts of metal lumber strapping that my boyfriend was able to take home from work. I used some gold tone D-rings from my stash as the closure.
The result?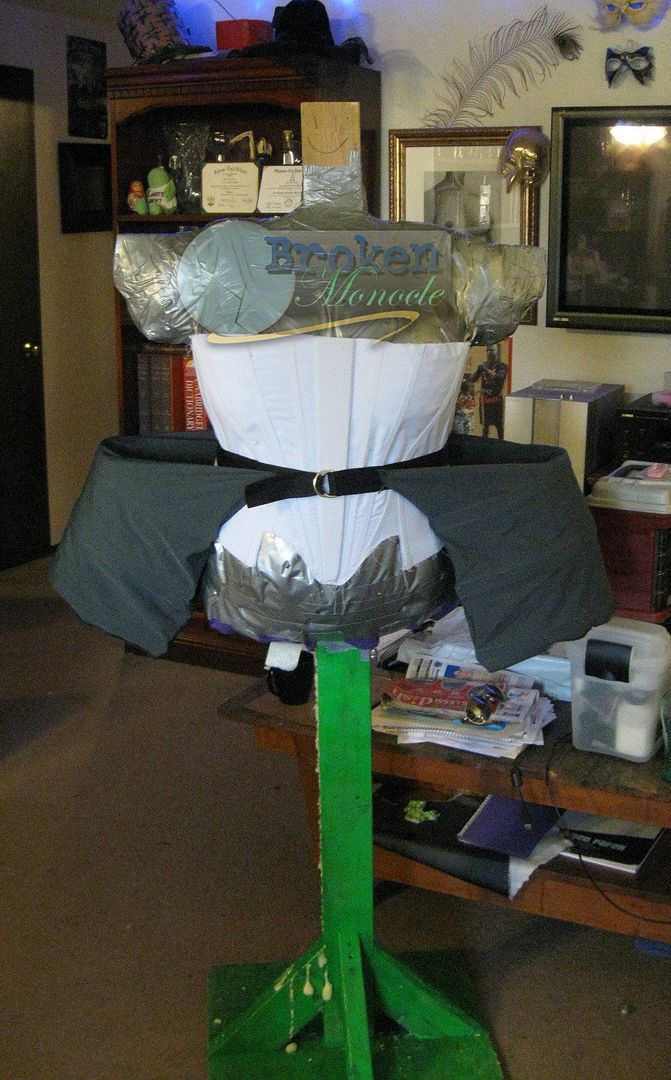 Tadaa! Next up, the skirt!