My boyfriend and I decided that an OOAK doll by me would be a good present for a friend. So, I present to you: Asura!
More info after the jump...
Since it's based off the character she's playing in our tabletop roleplaying game, Asura is a scholarly succubus who rules one of the powerful courts in an urban fantasy setting. Described as having wings and a tail, bright red hair with a streak of opal, and opalescent eyes, the rest was up to me to envision. I chose a purple crushed silk taffeta for the shirt, and real leather with a stretch lace insert for the pants. Her belt is also real leather, with a silver clasp for the fashion buckle. The wings and tail are Sculpey.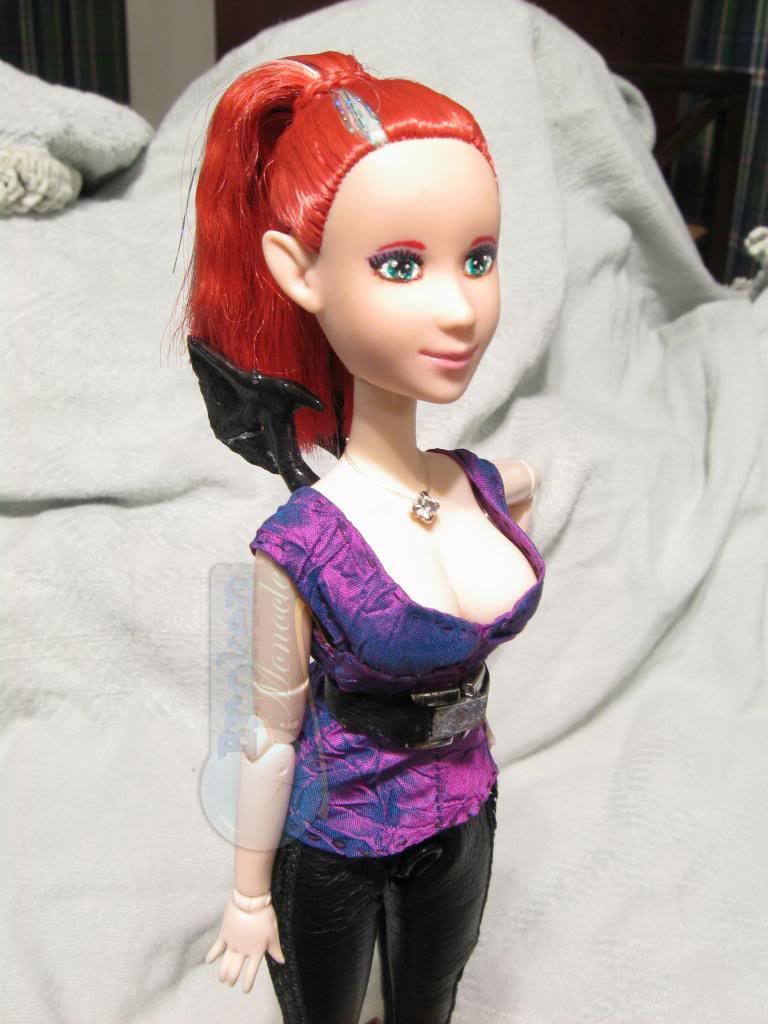 I drafted the following patterns for this doll. I'm putting them out here under the
Attribution-ShareAlike Creative Commons License
. Feel free to use this pattern, sell stuff you've made from it, tweak it, use it as a base for something else, whatever. Just make sure that you let me know, and if you modify it, you put it up for others to use it too.