Another transplant from my old blog:
The Lady Bluebird costume for Norwescon 34.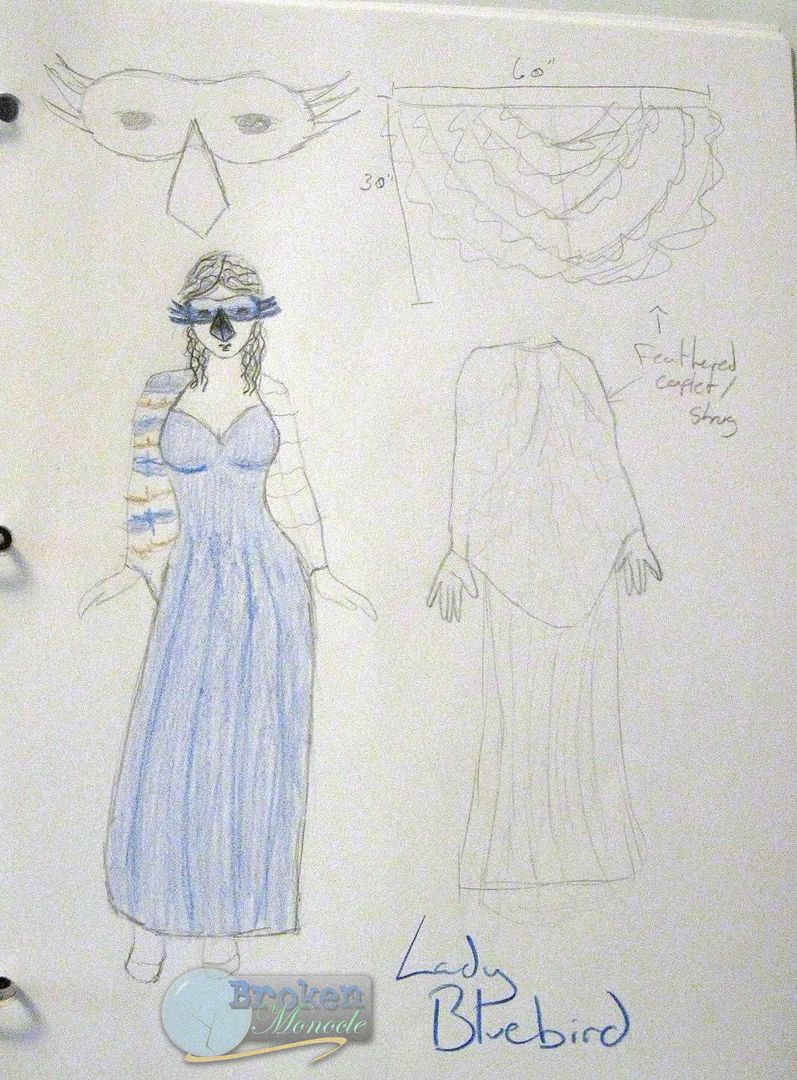 I used the Truly Victorian 102 chemise pattern for the dress, and did a mockup in white muslin.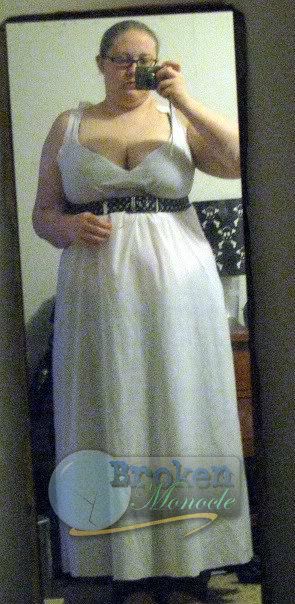 Once I got the fit right, I redid it in white crinkle gauze, lined with the white muslin mockup.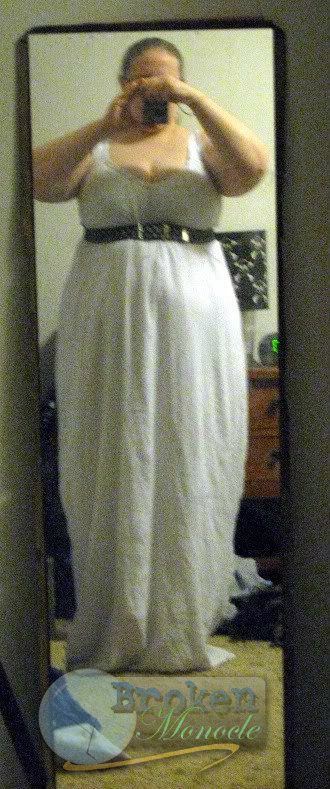 The next step was to add the blue chiffon and make a belt out of matching gauze.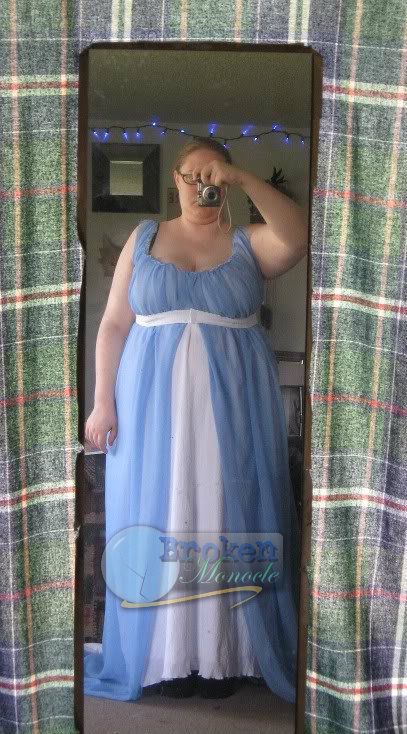 I don't have any pictures of the "feathered" cape, but I paired the costume with a white feather mask that the boyfriend owned. Excuse the rumpled look, this was taken at Con, after a day of walking around and sitting on it.